Your METRO EXODUS Journey Will End This February With the Game's Final Expansion SAM'S STORY
Ukrainian developer 4A Games has finally revealed the official release date for the last Metro: Exodus story DLC — titled Sam's Story — as the expansion will launch on Xbox One, PlayStation 4, PC and Google Stadia on the 11th of February. 
In Sam's Story, the player will take on the role of Samuel "Sam" Branskill, a former marine who decides to embark on a dangerous journey and find his way home to the USA — starting in the completely abandoned Vladivostok. "Sam has long dreamed of returning to his homeland, and maybe finding his family alive," 4A said. "The prospect seemed impossible in the darkened tunnels of the Metro, but when the Spartans discovered that Moscow was not the only city left alive after the war, holding out hope didn't feel so foolish anymore."
"Sam makes his way away from the Aurora in search of a way back to the USA, arriving at the remains of Vladivostok's tsunami ravaged harbours, ruined industrial buildings, and crumbling residential districts. To complete his journey, Sam will discover that he needs every tactic he has learned so far to survive, as his surroundings prove to be far trickier than expected," the Ukrainian studio concluded. 
Owners of the base game can purchase the Expansion Pass — currently priced at $24.99 — to receive all of the post-launch content, which also includes the previously released Metro Exodus - The Two Colonels DLC.
As a reminder, the Switch iteration of Metro Redux — featuring Metro 2033 and Metro: Last Light with "superior AI, controls, animation, weapon handling and many more" — launches on February 28, 2020.
While we're still waiting for more details on Sam's Story, check out the promo art for the DLC down below:
The Journey Ends. February 11 2020.

Find out more at https://t.co/6rLUGJcHJS pic.twitter.com/eDZKG3hCVh

— Metro Exodus (@MetroVideoGame) January 27, 2020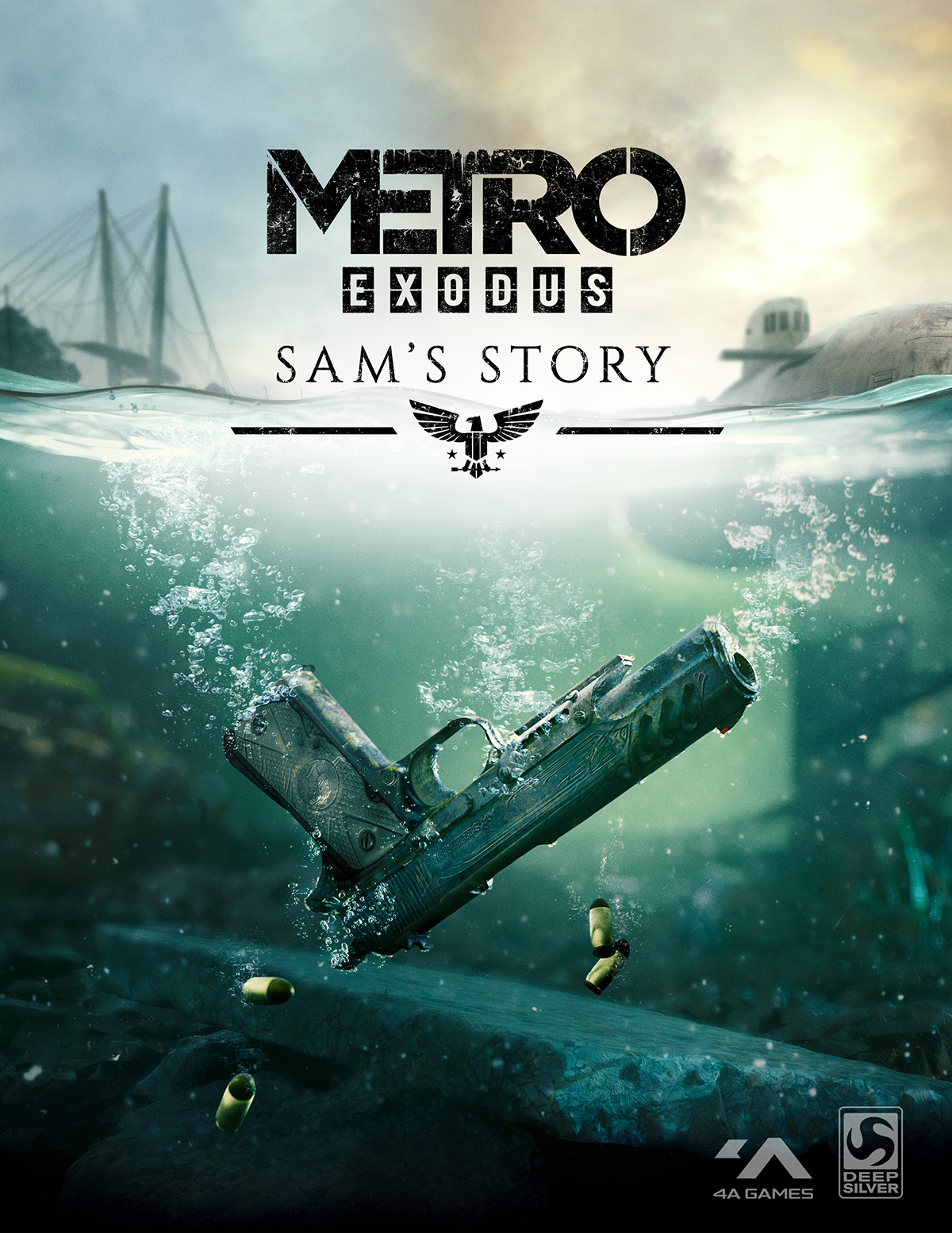 Metro Exodus is an epic, story-driven first person shooter from 4A Games that blends deadly combat and stealth with exploration and survival horror in one of the most immersive game worlds ever created. Flee the shattered ruins of dead Moscow and embark on an epic, continent-spanning journey across post-apocalyptic Russia in the greatest Metro adventure yet.
Metro Exodus is currently available for PlayStation 4, Xbox One and PC (via the Epic Games Store); coming to Google Stadia on February 1; will return to Steam and on other store fronts after February 14.
ABOUT THE AUTHOR: Bartosz Sobczak - Owner, Editor-in-Chief
Lawyer by day, video game reporter by night. Long-time fan of the Mass Effect, Age of Empires, Prince of Persia, BioShock — especially the second one — and Splinter Cell series (who still believes that the best is yet to come). Tries his hardest to shine a new light on the Polish game-development scene. Gameplay Mechanix is his biggest passion project to date. Often listens to old episodes of The Late Late Show with Craig Ferguson while writing. Privately a cat person.
Comments for this thread are now closed...