New MARVEL ULTIMATE ALLIANCE 3: THE BLACK ORDER Artwork Unites the Fantastic Four Family
Mechanic: Bartosz Sobczak
Source: Nintendo
Last year's Marvel Ultimate Alliance 3: The Black Order will get a whole lot bigger soon, as the highly anticipated Fantastic Four: Shadow of Doom expansion will introduce Nintendo Switch players to Marvel's First Family (and its biggest villain) this March.
Fantastic Four: Shadow of Doom will officially launch on the 26th of March, with Mr. Fantastic, Human Torch, Invisible Woman and The Thing finally joining the ever-expanding alliance to take on "the man in the iron mask himself, Doctor Doom."
As a reminder, two previously released Black Order expansions — Marvel Knights: Curse of the Vampire and X-Men: Rise of the Phoenix — are included in the game's Season Pass (priced at $19.99) that will also grant you access to the game's final DLC, Shadow of Doom.
With Fantastic Four: Shadow of Doom releasing at the end of next month, we will definitely learn more about the DLC in the weeks leading up to the pack's debut.
To make the wait easier, Nintendo has released yet another artwork for Shadow of Doom, so waste no time and check it out down below: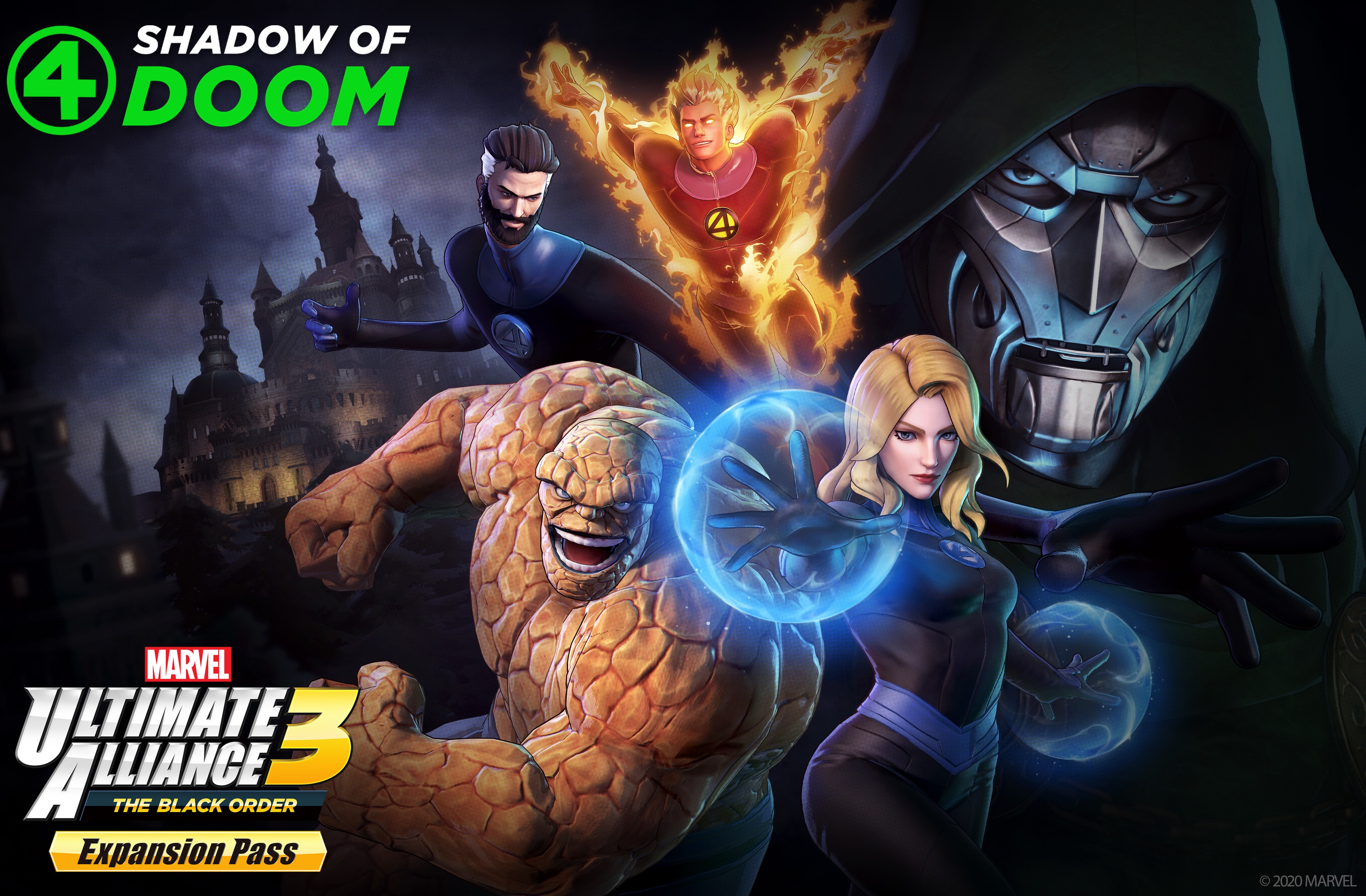 The MARVEL ULTIMATE ALLIANCE series returns for the first time in 10 years—with a new action RPG—exclusively on the Nintendo Switch™ system! Assemble your ultimate team of Marvel Super Heroes from a huge cast including the Avengers, the Guardians of the Galaxy, the X-Men, and more! Team up with friends to prevent galactic devastation at the hands of the mad cosmic tyrant Thanos and his ruthless warmasters, The Black Order.
Marvel Ultimate Alliance 3: The Black Order is currently available for Nintendo Switch.
ABOUT THE AUTHOR: Bartosz Sobczak - Owner, Editor-in-Chief
Lawyer by day, video game reporter by night. Long-time fan of the Mass Effect, Age of Empires, Prince of Persia, BioShock — especially the second one — and Splinter Cell series (who still believes that the best is yet to come). Tries his hardest to shine a new light on the Polish game-development scene. Gameplay Mechanix is his biggest passion project to date. Often listens to old episodes of The Late Late Show with Craig Ferguson while writing. Privately a cat person.
Comments for this thread are now closed...