Milla Jovovich and Tony Jaa Are Ready to Rumble on Two New Posters for MONSTER HUNTER
After bringing Mortal Kombat, Alien vs. Predator and Resident Evil to the big screen, Paul Anderson is currently working on yet another video game movie, this time based on Capcom's long-running Monster Hunter franchise.
Although the director's take on the acclaimed action-adventure game series has been in development since 2012, the Screen Gems-produced movie will finally be coming to theatres on September 4, 2020 (in the US).
With Monster Hunter releasing this summer, the team at Sony Pictures is slowly getting ready to reveal some brand-new details on the production, starting with two never-before-seen posters that debuted at this year's PAX East. While Monster Hunter's quality is a big unknown, the fact that the movie seemingly won't shy away from the series iconic gigantic weapons should make fans happy.
The Monster Hunter cast includes Milla Jovovich (Resident Evil, The Fifth Element), Tony Jaa (xXx: Return of Xander Cage, Furious Seven), Meagan Good (Calinfornication, Anchorman 2: The Legend Continues), Diego Boneta (Rock of Ages, Terminator), "T.I." Harris (Entourage, Ant-Man and The Wasp), Josh Helman (Jack Reacher, X-Men: Apocalypse), Jin Au-Yeung (2 Fast 2 Furious, Coco), and Ron Perlman (Hellboy, Fantastic Beasts and Where to Find Them).
Without further ado, take a closer look at Jovovich's Lieutenant Artemis and Jaa's Hunter down below:
Choose your weapon. See the Official Teaser Posters for @Monster_Hunter, in theaters this fall. #PAXEast pic.twitter.com/aRt7K9WFwi

— Sony Pictures (@SonyPictures) February 28, 2020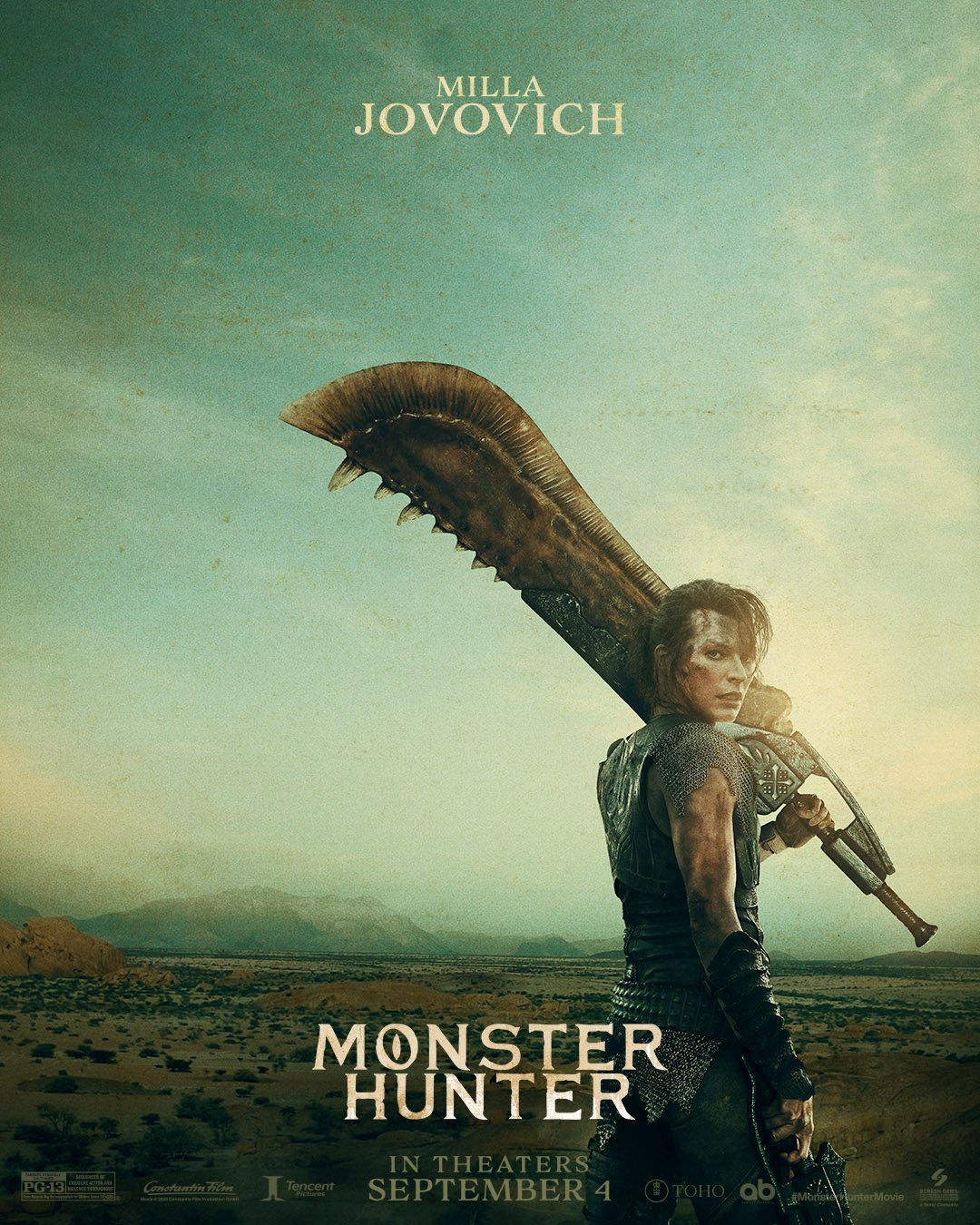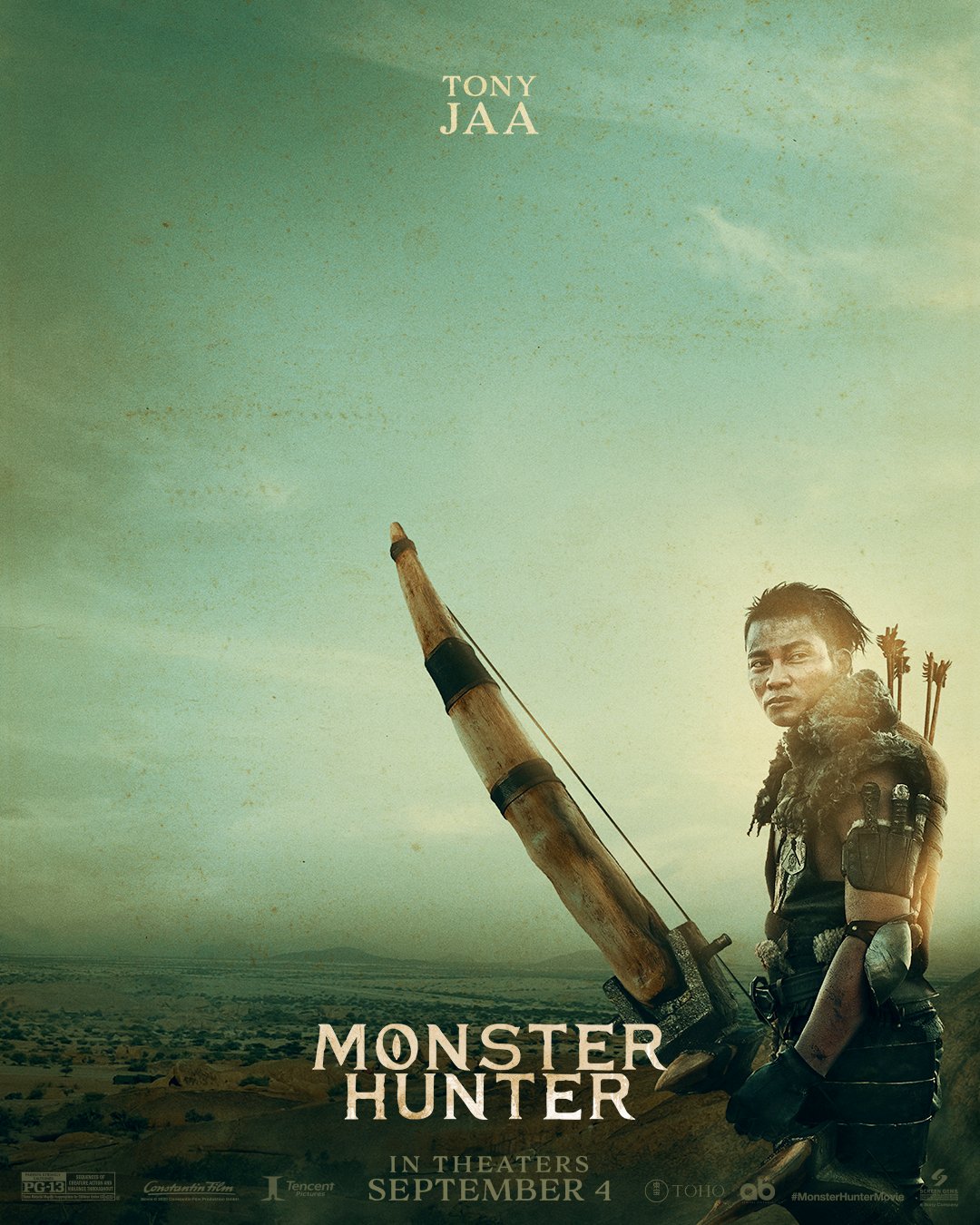 Behind our world, there is another: a world of dangerous and powerful monsters that rule their domain with deadly ferocity. When Lt. Artemis (Milla Jovovich) and her loyal soldiers are transported from our world to the new world, the unflappable lieutenant receives the shock of her life. In her desperate battle for survival against enormous enemies with incredible powers and unstoppable, revolting attacks, Artemis will team up with a mysterious man who has found a way to fight back.
Sony Pictures will release Monster Hunter on September 4, 2020.
ABOUT THE AUTHOR: Bartosz Sobczak - Owner, Editor-in-Chief
Lawyer by day, video game reporter by night. Long-time fan of the Mass Effect, Age of Empires, Prince of Persia, BioShock — especially the second one — and Splinter Cell series (who still believes that the best is yet to come). Tries his hardest to shine a new light on the Polish game-development scene. Gameplay Mechanix is his biggest passion project to date. Often listens to old episodes of The Late Late Show with Craig Ferguson while writing. Privately a cat person.
Comments for this thread are now closed...