FINAL FANTASY VII REMAKE Gets Two Stylish TV Spots; Coronavirus Won't Stop It From Releasing in April
Although the past few weeks have been rather grim, Square Enix is set and ready to make fans of Final Fantasy VII: Remake at least a little bit more happy, as the highly anticipated production will officially launch next month as planned.
Unfortunately, the situation is developing as we speak, which means that customers in some countries (most definitely those that have had a truly hard time dealing with the COVID-19 outbreak) may not get their copies of the remake on release day. "The worldwide release of Final Fantasy 7 Remake on April 10 will go ahead," Square Enix recently said in a statement posted on Twitter. "However, with the unforeseeable changes in distribution and retail landscape which varies across countries, it is increasingly likely that some of you will not get hold of your copy of the game on the release date."
"We are monitoring the situation on a daily basis and working with our partners, retailers and Square Enix teams across Europe and the Americas, to do everything we can to ensure as many of you as possible can play the game on April 10," the Japanese publisher added.
According to Square Enix, a special update on the ever-changing situation will be published later today.
To make the wait for Final Fantasy VII: Remake easier, Square Enix has released two action-packed TV spots for the jRPG, focusing on the action and story. Without further ado, be sure to check them out down below:
Release update information. #FF7R pic.twitter.com/oZ6XXBX5hR

— FINAL FANTASY VII REMAKE (@finalfantasyvii) March 18, 2020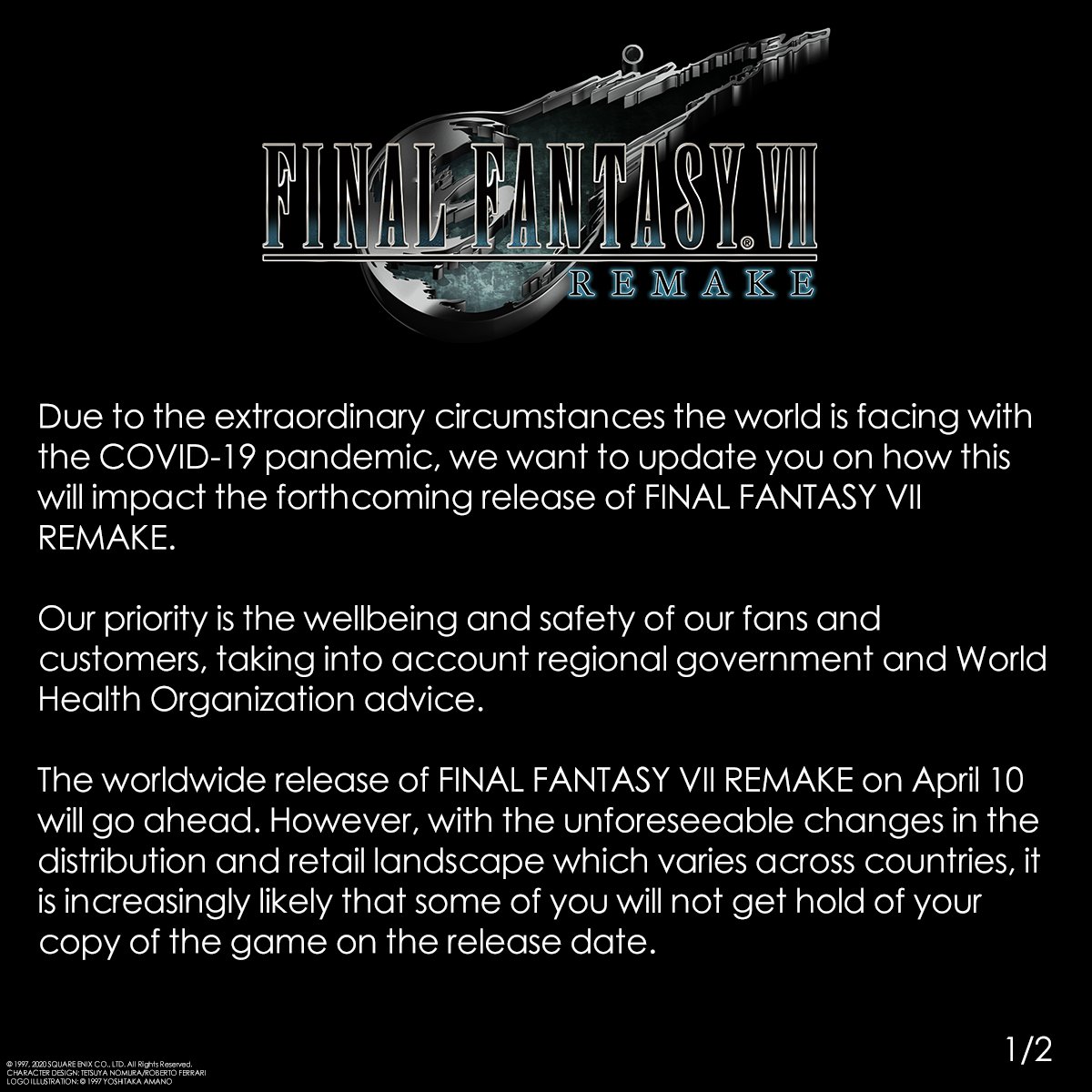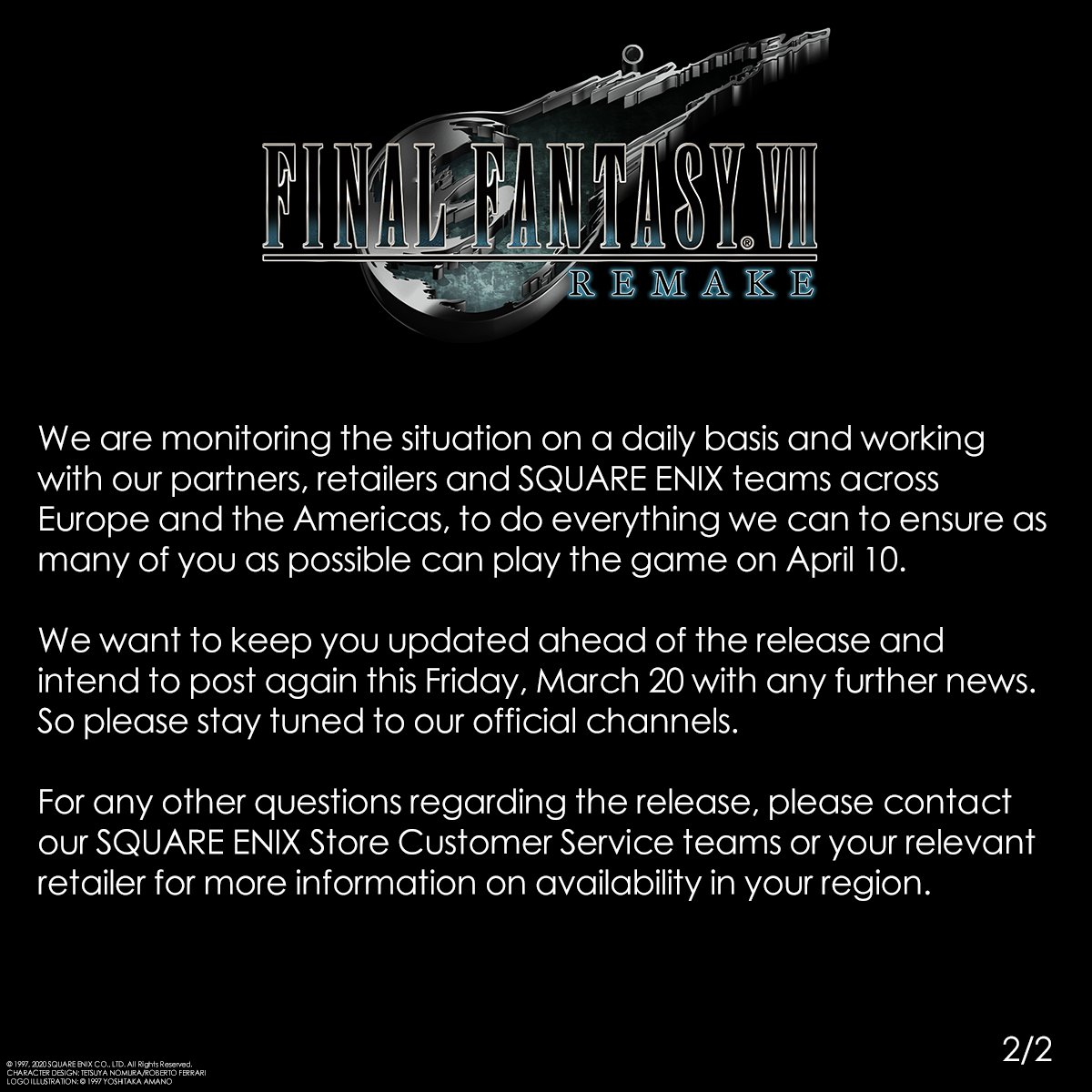 The world has fallen under the control of the Shinra Electric Power Company, a shadowy corporation controlling the planet's very life force as mako energy. In the sprawling city of Midgar, an anti-Shinra organization calling themselves Avalanche have stepped up their resistance. Cloud Strife, a former member of Shinra's elite SOLDIER unit now turned mercenary, lends his aid to the group, unaware of the epic consequences that await him. The story of this first, standalone game in the FINAL FANTASY VII REMAKE project covers up to the party's escape from Midgar, and goes deeper into the events occurring in Midgar than the original FINAL FANTASY VII.
Final Fantasy VII: Remake is coming to PlayStation 4 on April 10, 2020.
ABOUT THE AUTHOR: Bartosz Sobczak - Owner, Editor-in-Chief
Lawyer by day, video game reporter by night. Long-time fan of the Mass Effect, Age of Empires, Prince of Persia, BioShock — especially the second one — and Splinter Cell series (who still believes that the best is yet to come). Tries his hardest to shine a new light on the Polish game-development scene. Gameplay Mechanix is his biggest passion project to date. Often listens to old episodes of The Late Late Show with Craig Ferguson while writing. Privately a cat person.
Comments for this thread are now closed...