Nintendo Reveals Additional DLC Suits for MARVEL ULTIMATE ALLIANCE 3: SHADOW OF DOOM
Mechanic: Bartosz Sobczak
Marvel and Nintendo have officially announced that brand-new suits are coming to Marvel Ultimate Alliance 3: The Black Order, and what's even better, they will be free for all fans of last year's critically acclaimed hack'n'slash game.
The costumes include updates for Hawkeye in a Ronin look, Falcon's suit from the Ultimate series, the classic Wasp outfit, Crystal's Avengers costume, while Yelena Belova (played by Florence Pugh in the upcoming Scarlett Johansson–produced movie) will join Natasha Romanoff as another in-game Black Widow.
These aforementioned suits will be released on March 25, 2020, as Shadow of Doom will appear the next day.
As a reminder, Daredevil, Iron Fist, Luke Cage, Elektra and Deadpool will also get all-new costumes in the Switch–exclusive Marvel Ultimate Alliance 3: The Black Order, and they will debut this Wednesday as well. 
If you want the Fantastic Four: Shadow of Doom DLC, you need to buy the full $19.99 expansion pass, which also features content from the Marvel Knights: Curse of the Vampire & X-Men: Rise of the Phoenix DLC.
Whether high in the sky or deep undercover, these Super Heroes and their new costumes will descend upon us in Marvel Ultimate Alliance 3: Shadow of Doom in just six days! @NintendoAmerica #MUA3 pic.twitter.com/eGQslGOh1q

— Marvel Games (@MarvelGames) March 20, 2020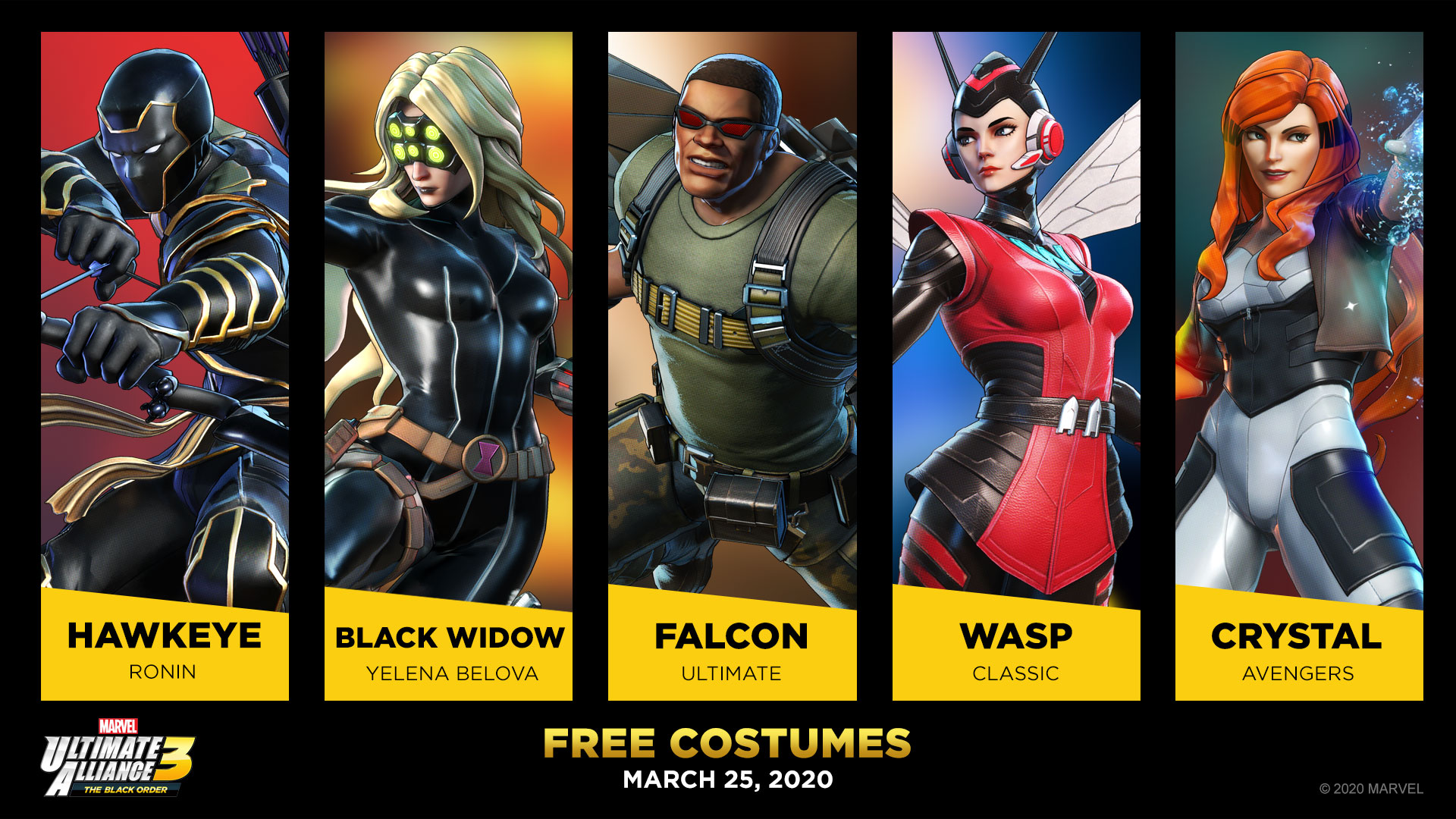 The MARVEL ULTIMATE ALLIANCE series returns for the first time in 10 years—with a new action RPG—exclusively on the Nintendo Switch™ system! Assemble your ultimate team of Marvel Super Heroes from a huge cast including the Avengers, the Guardians of the Galaxy, the X-Men, and more! Team up with friends to prevent galactic devastation at the hands of the mad cosmic tyrant Thanos and his ruthless warmasters, The Black Order.
Marvel Ultimate Alliance 3: The Black Order is currently available for Nintendo Switch.
ABOUT THE AUTHOR: Bartosz Sobczak - Owner, Editor-in-Chief
Lawyer by day, video game reporter by night. Long-time fan of the Mass Effect, Age of Empires, Prince of Persia, BioShock — especially the second one — and Splinter Cell series (who still believes that the best is yet to come). Tries his hardest to shine a new light on the Polish game-development scene. Gameplay Mechanix is his biggest passion project to date. Often listens to old episodes of The Late Late Show with Craig Ferguson while writing. Privately a cat person.
Comments for this thread are now closed...