New Dark Horse Comic Series Will Reveal What Actually Happened After 2010's GOD OF WAR III
Dark Horse has just announced an original comic series — titled God of War: Fallen God — and fans of 2010's threequel and 2018's award-winning reimagining of the classic formula should definitely keep an eye on the upcoming comic book.
According to the team at Dark Horse, the main chunk of events in the newly revealed comics is set between God of War III and the PlayStation 4–exclusive hit. The official synopsis for Fallen God reads as follows:
"God of War: Fallen God follows Kratos after conquering Zeus and thwarting Athena. Believing himself to be finally free of his bondage, he sets sail for the desert in an attempt to distance himself from his home and his shame only to find his rage and guilt follow close behind. Kratos rages against the one foe that has proven to be unconquerable—himself. But a war against oneself is unwinnable, and only invites madness."
As revealed by Comic Book, the Fallen God series will be written by Chris Roberson (iZombie), drawn by Tony Parker (This Damned Band), colored by Dan Jackson (The Strain) and lettered by John Roshell (Astro City).
The first issue of God of War: Fallen God will be released on June 24, 2020; published by Dark Horse Comics.
Without further ado, take a closer look at the truly stunning cover art for God of War: Fallen God #1 — brought to life by Dave Rapoza (The Witcher III: Wild Hunt, Terminator: Dark Fate) — down below: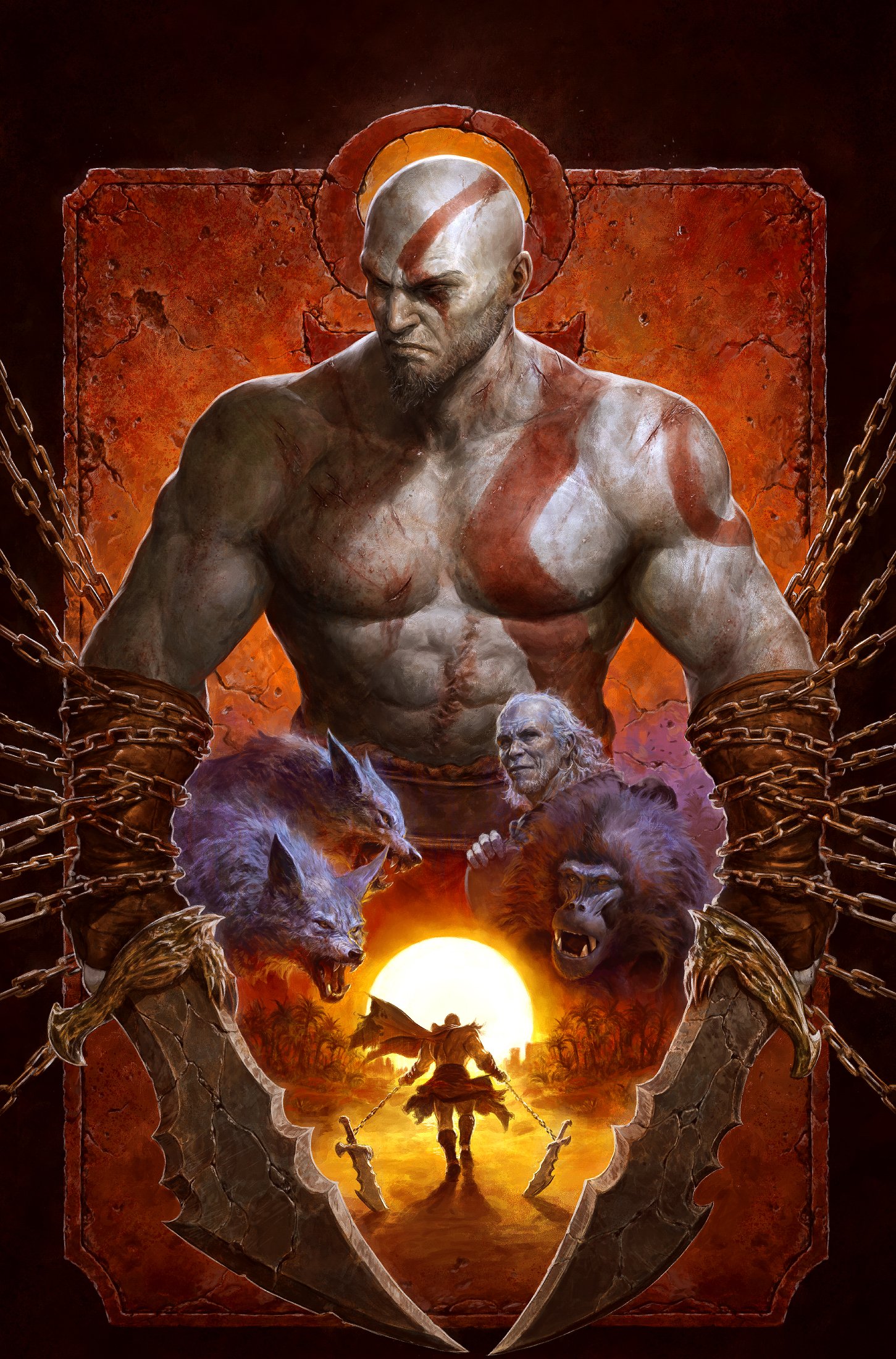 ABOUT THE AUTHOR: Bartosz Sobczak - Owner, Editor-in-Chief
Lawyer by day, video game reporter by night. Long-time fan of the Mass Effect, Age of Empires, Prince of Persia, BioShock — especially the second one — and Splinter Cell series (who still believes that the best is yet to come). Tries his hardest to shine a new light on the Polish game-development scene. Gameplay Mechanix is his biggest passion project to date. Often listens to old episodes of The Late Late Show with Craig Ferguson while writing. Privately a cat person.
Comments for this thread are now closed...